Orthopedics, Sports Medicine, Neurosurgery Located in Huntsville, Madison, Athens & Decatur, AL
SportsMED Orthopedic Surgery & Spine Center
Your spine is a beautifully balanced column of bones, discs, and connective tissues surrounding the nerve center of your body, the spinal cord. It takes exceptionally skilled surgeons to carry out spine surgery, which is exactly what you'll find at SportsMED Orthopedic Surgery & Spine Center. If you have neck or back problems, call SportsMED today or use the online form to book an appointment at one of our four locations serving the communities of Huntsville, Madison, Athens, and Decatur, Alabama.
Spine Surgery Q & A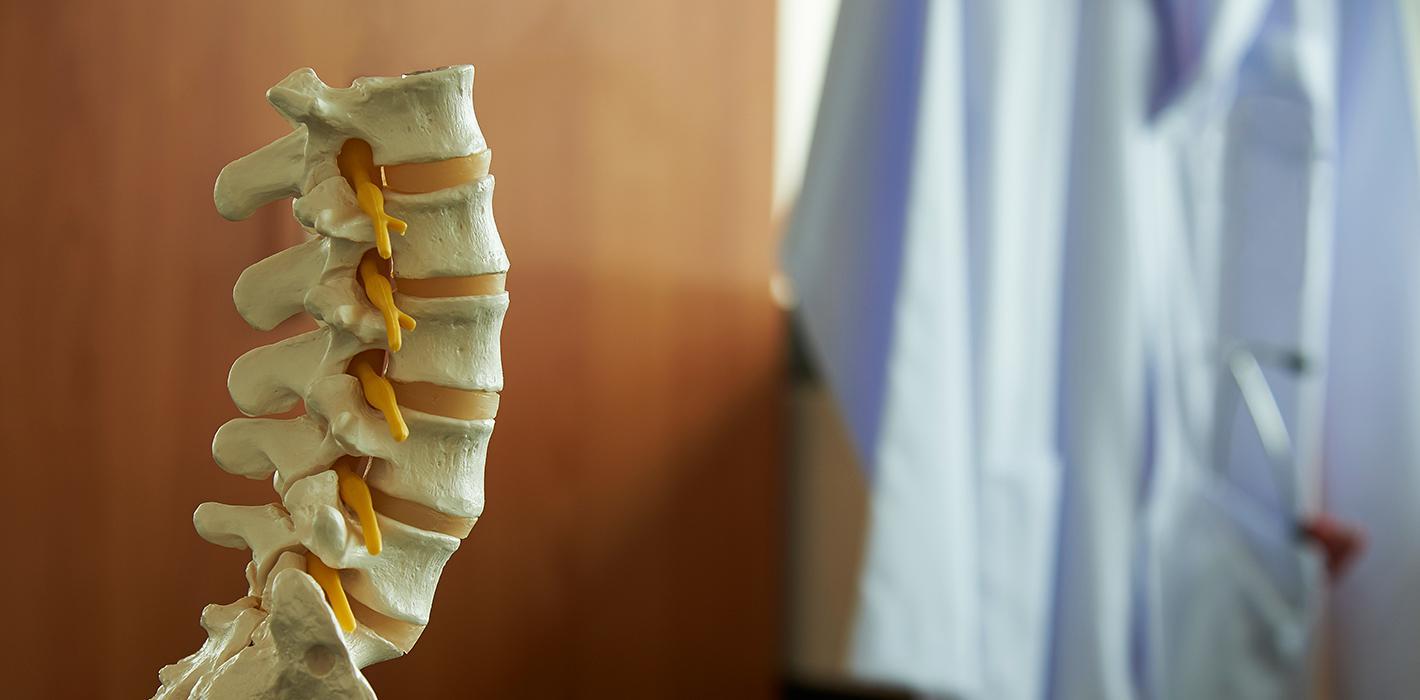 What is the spine?
Your spine is a complex system composed of 24 vertebrae, around 120 ligaments, over 100 joints, and over 200 muscles.
The spine gives your body structure to keep you upright and it supports your body's weight. It also provides flexibility and mobility that enables you to carry out both everyday tasks and more complex feats of athleticism.
Your spine also protects your spinal cord, the collection of nerves that acts as a hub for communication between your brain and the rest of your body. Your spinal cord controls major bodily functions like:
Reaction to temperature
Emotional responses
Keeping your spine healthy is essential for leading an active, healthy lifestyle.
Why might I need spine surgery?
Spine surgery is sometimes necessary when you have a back problem that isn't improving using other treatment methods.
Back pain is one of the most widespread medical conditions, affecting around 8 in 10 people at some point throughout their lives. Back and neck pain, along with other symptoms like weakness and numbness, can be due to a variety of conditions, such as:
Arthritis
Bulging or ruptured (herniated) discs
Pinched nerves
Acute injuries
Spinal fractures
Cervical radiculopathy
Sciatica
Myelopathy
Osteoporosis
Spinal stenosis
Spondylolisthesis
To ensure accurate diagnosis and treatment, conditions affecting your neck and back require highly trained and experienced specialists due to the complexity and the risk of damage to the spinal cord. You can find those specialists at SportsMED Orthopedic Surgery & Spine Center.
Your treatment program will likely begin with conservative approaches, such as physical therapy, activity moderation, medication, and potentially epidural injections. If these approaches aren't easing your pain, spinal surgery could be recommended by your SportsMED physician.
What sort of spine surgery might I need?
Some of the most common types of spine surgery the team at SportsMED performs include:
Anterior or posterior spinal fusion
Extreme lateral spinal fusion
Anterior cervical discectomy and fusion (ACDF)
Artificial disc replacement
Laminectomy
Transforaminal lumbar interbody fusion (TLIF)
Anterior lumbar interbody fusion (ALIF)
Cervical laminoplasty
Kyphoplasty
Laminoforaminotomy
Discectomy
Spine decompression
Scoliotic deformity correction
Can I trust SportsMED with my spinal care?
The orthopedic spine and neurosurgery team at SportsMED has two neurosurgeons, two orthopedic spine surgeons, and two physiatrists (specialists in pain and physical rehabilitation medicine).
This combination of spine specialists provides the most comprehensive treatment options for patients and is unique to SportsMED.
Our team uses advanced technologies such as 3D image-guided software to carry out minimally invasive and complex spine procedures. Real-time feedback enables your surgeon to operate with greater accuracy, making smaller incisions that result in increased safety and better patient outcomes.
If persistent spinal pain is limiting your ability to move, SportsMED can help. Call today to find out more about spine surgery or book an appointment online.
Access to the care you deserve
Locations
SportsMED provides services in 4 locations to serve the communities in North Alabama with convenient quality care.