Orthopedics, Sports Medicine, Neurosurgery Located in Huntsville, Madison, Athens & Decatur, AL
SportsMED Orthopedic Surgery & Spine Center
SportsMED Orthopedic Surgery & Spine Center provides comprehensive orthopedic care that addresses all your health needs and goals. In addition to expert orthopedic surgeons, the team also includes specialists in physical medicine who focus on restoring function lost to disease, injury, or surgery. To learn more about physical medicine, contact the office in Huntsville, Madison, Athens, or Decatur, Alabama, by phone or book an appointment online today.
Physical Medicine Q & A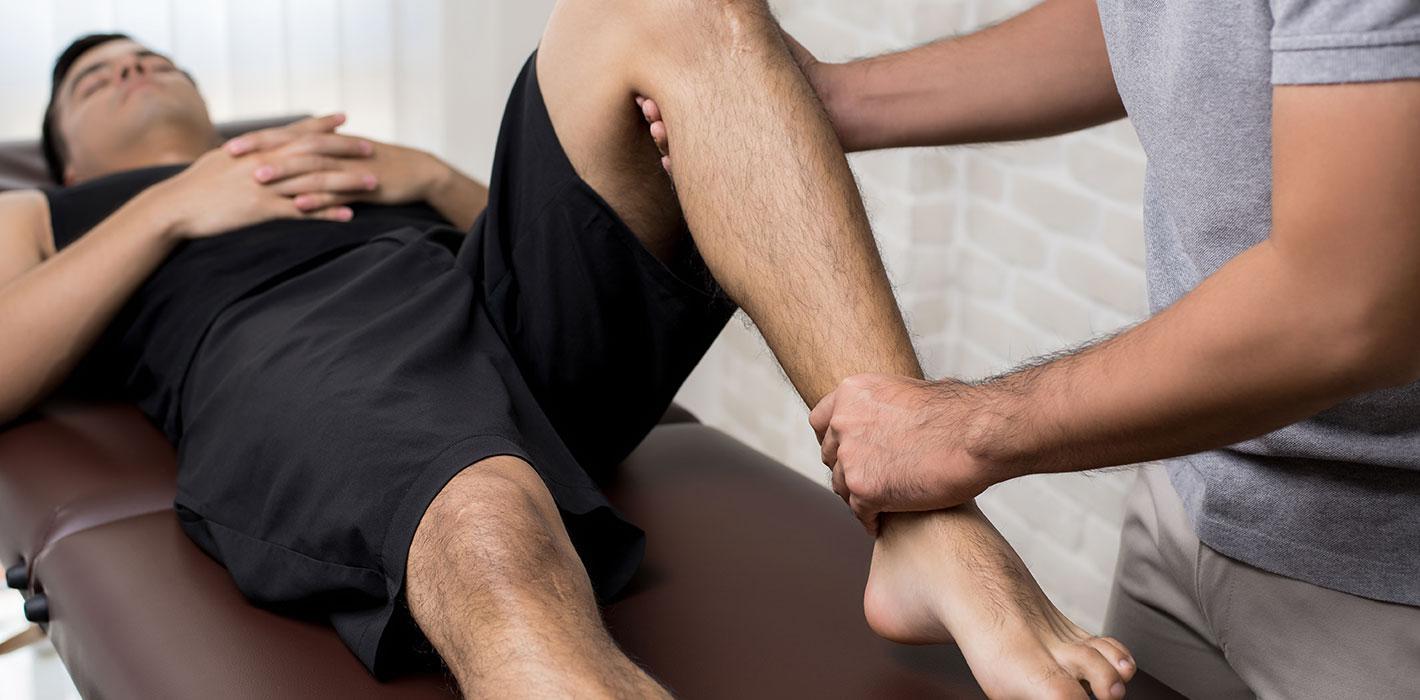 What is physical medicine?
Physical medicine, also called physiatry or physical medicine and rehabilitation, is a medical specialty focused on diagnosing and treating medical conditions that cause disabilities. This includes medical conditions that affect the:
Brain
Spinal cord
Nerves
Joints
Muscles
The physical medicine team at SportsMED uses physical agents and therapeutic exercises in the diagnosis, treatment, and rehabilitation of disorders that produce pain, impairment, and disability. Their goal is to identify the true source of your pain and develop the most effective treatment plan to improve your quality of life.
Am I a good candidate for physical medicine?
The team at SportsMED determines if you're a good candidate for physical medicine during your consultation.
The physical medicine specialists focus their skills on providing non-surgical solutions for conditions that affect the musculoskeletal system.
You may be a good candidate for physical medicine if you suffer from:
Cervical, thoracic, or lumbar spine pain
Degenerative, herniated, or bulging discs
Knee, shoulder, or hip pain
Peripheral neuropathy
Spinal stenosis
If you're searching for a non-surgical solution to manage your chronic pain condition, contact SportsMED to schedule a consultation with the physical medicine specialists.
What are physical medicine treatments?
The physical medicine specialists at SportsMED utilize a number of non-surgical diagnostic tools and treatments to find the source of your pain and help you get relief. Diagnostic procedures the team uses to find the source of your pain include:
Electromyography (EMG)
The EMG measures how well your muscles respond to nerve signals. The team uses information from your EMG test to confirm or rule out neuromuscular conditions.
Nerve conduction studies (NCS)
The NCS assesses the speed and strength of your nerve activity and helps diagnose nerve damage.
To alleviate pain, the physical medicine team at SportsMED performs many pain management treatments, including:
Epidural injections
Facet joint injections
Medial branch injections
Nerve blocks
Peripheral joint injections
Radiofrequency ablation
Sacroiliac joint injections
Trigger point injections
Surgery isn't your only option for getting relief from your pain, weakness, numbness, or loss of function. To schedule your physical medicine consultation, call SportsMED, or use the online booking tool today.
Access to the care you deserve
Locations
SportsMED provides services in 4 locations to serve the communities in North Alabama with convenient quality care.