Orthopedics, Sports Medicine, Neurosurgery Located in Huntsville, Madison, Athens & Decatur, AL
SportsMED Orthopedic Surgery & Spine Center
Your feet serve as the foundation of your body and are essential for maintaining a healthy and active lifestyle. They're also a complex body part with many components that require highly specialized skills when foot surgery is needed to treat an injury, deformity, or underlying foot condition. The team at SportsMED Orthopedic Surgery & Spine Center includes experienced orthopedic surgeons and podiatrists who specialize in foot surgery. Call today or book an appointment online at one of the four locations servicing the communities of Huntsville, Madison, Athens, and Decatur, Alabama.
Foot Surgery Q & A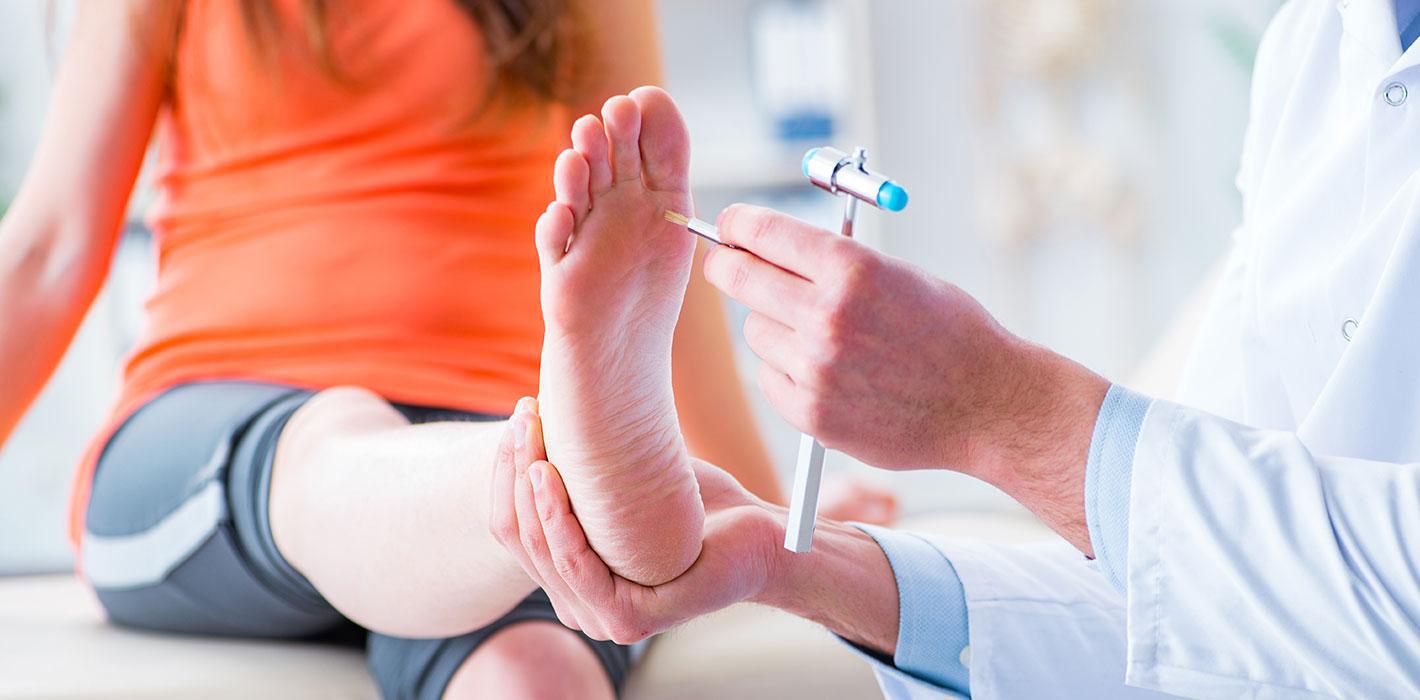 Am I a good candidate for foot surgery?
SportsMED Orthopedic Surgery & Spine Center determines if you're a good candidate for foot surgery during a consultation. Some of the most common foot conditions that may require surgery treated at SportsMED include:
Bone spurs
Bunions
Calcaneus (heel bone) fractures
Flatfoot
Hammertoe, claw toe
Heel pain
Neuropathy
Plantar fasciitis
Sports injuries
Tendinitis
Toe and forefoot fractures
Turf toe injury
Stress fractures
Not all foot conditions require surgery. Initially, your provider may recommend conservative treatments to manage your foot condition symptoms, such as medication, physical therapy, weight loss, activity modification, orthotics, or special shoes. If conservative measures fail to improve your foot condition or your symptoms worsen, they may recommend surgery.
What are the common types of foot surgery?
The foot surgery team at SportsMED includes orthopedic surgeons and podiatrists who have the experience and expertise to perform any specialized foot surgery you may need.
Common types of foot surgery include:
Bunion surgery
During bunion surgery, your surgeon removes and repairs the painful enlarged joint at the base of your toe.
Heel spur surgery
Heel spur surgery may be recommended to relieve chronic heel pain. The procedure may include the release of your plantar fascia, a tendon that runs from the back of your heel to your toes, and sometimes removal of bone spurs.
Fusion
For the treatment of foot arthritis, you may need fusion surgery. During the procedure, your surgeon removes the damaged cartilage and fuses the bones together with screws, pins, or plates to prevent movement.
Hammertoe surgery
During hammertoe surgery, your surgeon removes the portion of your toe causing the deformity.
What can I expect during recovery from foot surgery?
Recovery after your foot surgery depends on the surgery performed, as well as your overall health. The team at SportsMED reviews the recovery process during your consultation, so you know what to expect.
In general, your recovery may include rest, use of crutches or other assistive devices to minimize weight-bearing, medication to alleviate pain, and physical therapy.
To schedule an appointment with the foot surgery experts at SportsMED, call the office or book an appointment online today.
Access to the care you deserve
Locations
SportsMED provides services in 4 locations to serve the communities in North Alabama with convenient quality care.