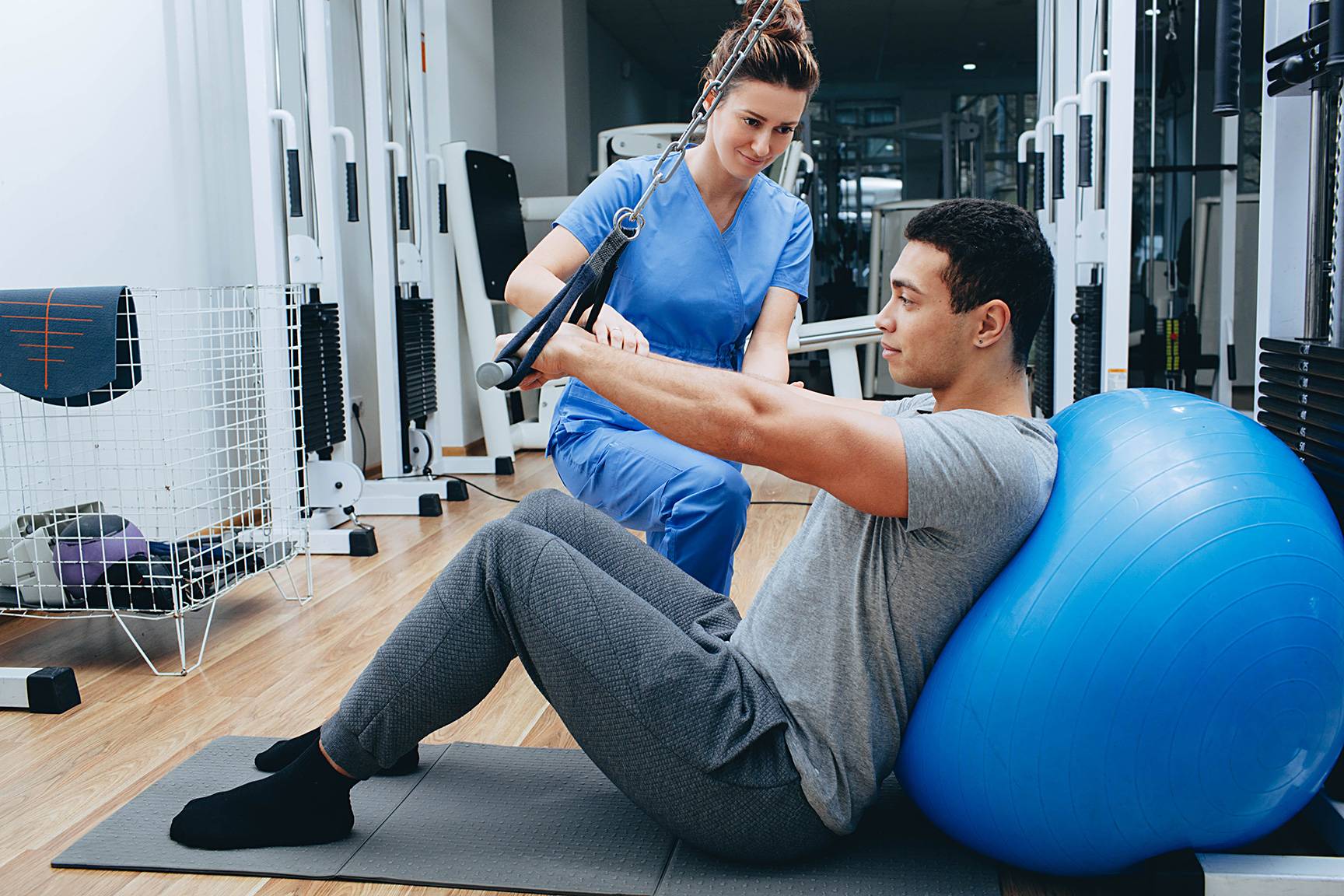 SportsMED's Physical Therapy Program Includes
Licensed physical therapists
Expertly trained physical therapy assistants
Modern equipment
Collaborative treatment plans
Constant communication between patient, physician, and physical therapist
Physical therapy is an intricate component of recovery for all orthopedic injuries. With our unique combination of orthopedic surgeons and physical therapists, SportsMED is equipped to provide you collaborative, convenient, and conserative treatment plans all within one practice. Count on us to maximize your recovery and overall health.
Physical Therapy Team
Huntsville:
Thomas Koukos, Clinic Director, MSPT, CIMT, Cert DN
Megan Pockrus, MSPT
Jessica Boyd, PT, DPT
Meagan Smallwood, PTA
Chasity Bates, PTA
Lisa Haygood, PTA
Keelie Balch, PTA
Michelle Fernandez, PTA
Shelbi Bowen, PTA
1
Madison:
Joanna Martin, Clinic Director, PT, DPT
Lee Warlick, MSPT, Cert DN
Colleen Durham, PT, DPT
Tiffany Davis, PT
Jonathan Hillman, PTA
Alaina Hoover, PTA
Brenda Davis, PTA
Brittany Franks, PTA
David Johnson, PTA
Destiny Wood, PTA
1
Winchester Rd:
Keyli Borman, Clinic Director, PT, DPT
Brian Watson, PTA
Hampton Cove:
Erin, Solokowski, PT, DPT
Nicole Jackson, PTA
Access to the care you deserve
Locations
SportsMED provides services in 4 locations to serve the communities in North Alabama with convenient quality care.