Orthopedics, Sports Medicine, Neurosurgery Located in Huntsville, Madison, Athens & Decatur, AL
SportsMED Orthopedic Surgery & Spine Center
Your ankle is a complex hinge joint that helps you walk, run, pivot, and jump. Due to the complexity of your ankle joint and its flexibility, injuries are common. Though conservative methods are preferred, ankle surgery is sometimes needed to repair damage and restore function. The team at SportsMED Orthopedic Surgery & Spine Center includes orthopedic surgeons and podiatrists that specialize in ankle surgery. Call today or request an appointment online at any of our four locations servicing Huntsville, Madison, Athens, and Decatur, Alabama
Ankle Surgery Q & A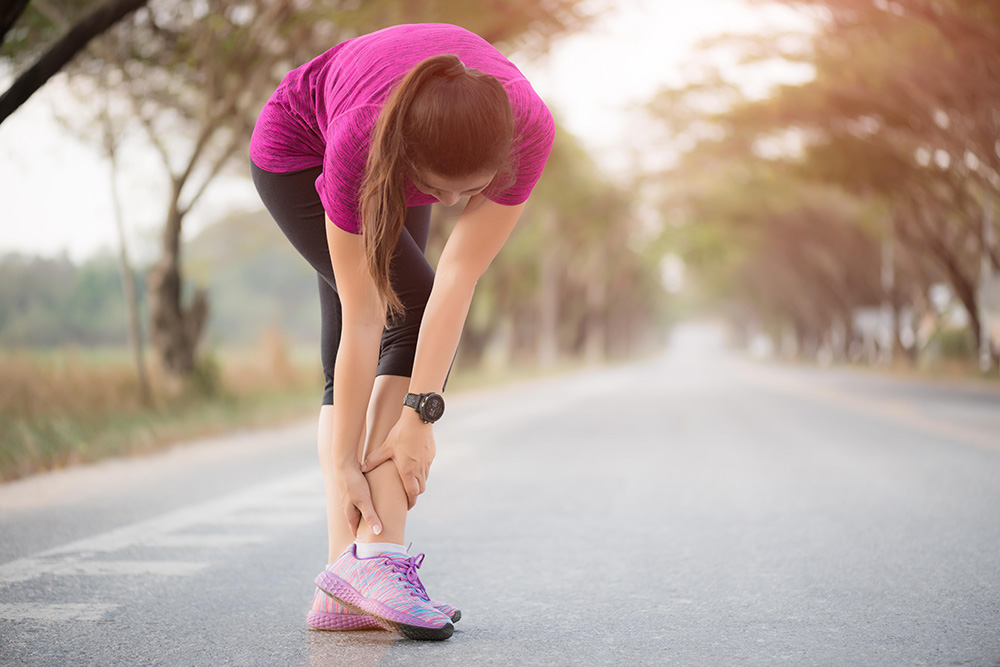 Why would I need ankle surgery?
Though the team at SportsMED Orthopedic Surgery & Spine Center specializes in orthopedic surgery, they may not recommend ankle surgery initially. The team may first recommend conservative methods for your ankle condition, such as rest, physical therapy, and medication.
Some of the common ankle conditions SportsMED treats include:
Achilles tendon rupture
Ankle fractures
Ankle sprains and strains
Sports injuries
Tendinitis
Arthritis
If conservative treatments fail to improve your ankle condition or your symptoms worsen, then ankle surgery may be recommended.
What are the types of ankle surgery?
The complexity of your ankle joint requires highly skilled surgeons to repair damage and restore function. Types of ankle surgery include:
Ankle fusion
For chronic ankle pain caused by arthritis, your provider may recommend ankle fusion. During the procedure, they fuse the damaged ankle joint together with metal and screws to reduce mobility and pain.
Ankle arthroscopy
Ankle arthroscopy is a minimally invasive surgical procedure that uses a surgical camera and special surgical tools to diagnose and repair many ankle conditions. Your provider may recommend an ankle arthroscopy to repair or remove damaged muscle, tendons, or cartilage in your ankle. They may also perform an ankle arthroscopy to repair or reconstruct a torn ligament.
Ankle joint replacement
During ankle joint replacement, your surgeon removes the damaged ends of your ankle joint and replaces them with a prosthetic joint.
Ankle fracture surgery
For severe ankle fractures, you may need ankle surgery to realign your bones. During the procedure, your surgeon uses pins, screws, or plates to properly align your broken bones to support healing.
Achilles tendon rupture or tear
If you have an Achilles tendon rupture or severe tear, you may require surgery to repair your damaged tendon.
What can I expect during an ankle surgery consultation?
SportsMED offers comprehensive care that not only focuses on your ankle condition, but also ensures you get the best possible treatment to improve your overall health and wellness
During your ankle surgery consultation, you answer detailed questions about your symptoms, usual activity, and medical history.
To determine the best treatment for your ankle condition, your provider may request diagnostic imaging such as an X-ray or MRI. They review the details of your treatment plan with you, the type of surgery you need, how to prepare, and the length of your recovery.
To schedule an evaluation with the ankle surgery experts at SportsMED, call the office or book online today.
Access to the care you deserve
Locations
SportsMED provides services in 4 locations to serve the communities in North Alabama with convenient quality care.